Running away from problems, people and life: why we do it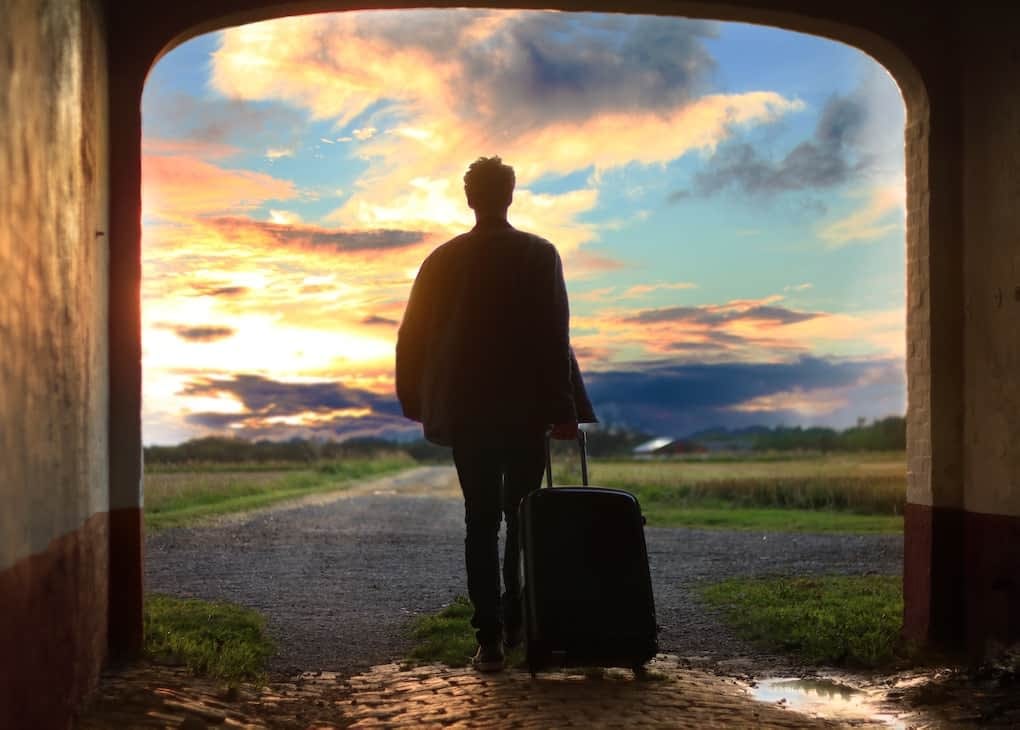 "Nothing is more harmful to a
new truth than an old error"
John Wolfgang von Gothe:


We've all occasionally felt like we simply need to escape or run away from all of the problems in life.  Whether it's running away from a job, a home, a city or a relationship. The reason we sometimes feel like running away from our problems is that when the stress and anxiety of the situation get too intense, our minds (our mental state) and our bodies (our hormones) make us feel and think that we should try running away.
We feel like running away from our problems because we've gotten to the point where we've simply become too afraid to move forward. At that point, we can become incapable of dealing with our problems in an appropriately thoughtful and mature way, so we feel like running away. We decide we want to head for the hills, skip town, bolt, go underground… you catch my drift.
We've all been there.
When we're in the midst of the worst situation that we can possibly imagine for ourselves, we think that we need to try to run and avoid that which seemingly has us totally cornered. But in reality, what is actually happening to us is that we are just afraid. We're too scared to confront the truth of the problem, so we can't deal with it, and that leads to feeling that running away is the only solution.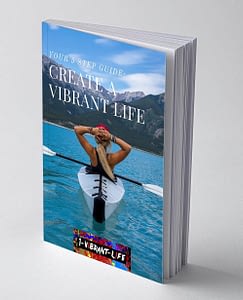 Create A More Vibrant Life
FREE 5 Step Daily Guide
– Build a stronger daily emotional foundation.
– Relieve your stress, anxiety, and worry.
– Experience your life with more clarity.
– Overcome negative thinking.
Note: You can also get the FREE guide by taking the 'How Happy Are You' Quiz that is located throughout our site 😀
We are better off not running away from our problems.
The truth, and we all know this deep down, is that really,  we can't run away from anything.
We can't run from the police, the wrong relationship, the parents, the coworker or boss we dislike, the job we hate, the bills we have, and so on and on and on.
No matter where we might try to run or hide, our problems are still going to be right there with us. In fact, until we deal with the internal catalyst, the fuel that creates this behavioral pattern, things will never change.
Every problem we create will catch up to us, no matter where we go We will keep repeating the same problems again and again, until we actively decide to fix it. Running away hasn't solved these problems, and hiding all the time is no way to live.
So if you're currently thinking about skipping town because of the cacophonous disaster that you've made out of your life… Don't. Stop and take a breath. Everyone needs to take full responsibility for their lives and learn to deal with the problems that they create for themselves or are confronted with in a responsible and adult manner. It's better to do it sooner rather than later. Now is a good time to start.
You might also like our post on how to live with more happiness and joy to help gain a new perspective.
If we learn to deal with problems as they arise, responsibly and as quickly as we can, we'll keep them from getting so out of hand that we will feel like running away. We'll no longer find ourselves hurriedly trying to choose which jacket to stuff in our backpack: the one that is best for all weather types and also less likely to get caught on a corner while we're trying to jump on board the train to get out of town.
When you can work through each of the scary parts of each of your problems, it will allow you to clear your head and then make a mature, rational and thoughtful decision about moving your butt to Mexico or the Bahamas or Mongolia or wherever it is that you think you might be able to hide out or start over.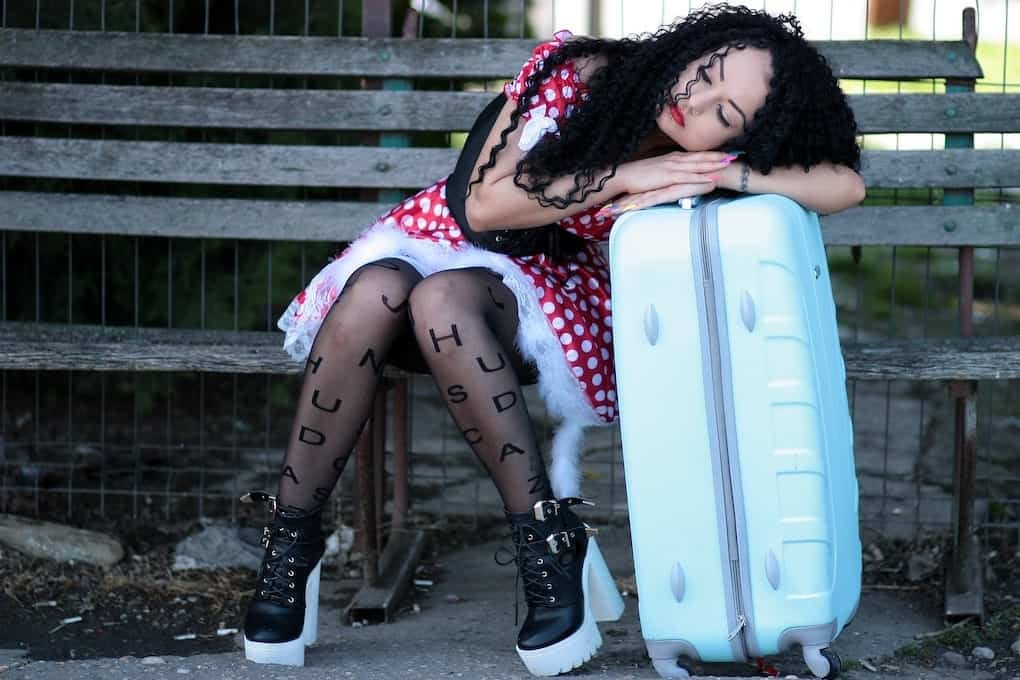 Just to be on the safe side…
YES, if you feel like you are going to be physically harmed in some way or there is any hostile and dangerous situation that you're caught up in, and you think you can safely get away, then by all means RUN.  Then call the police. Now if it is the police,  just stop, listen, respond truthfully and do what they tell you to do.  Right? OK? Moving on…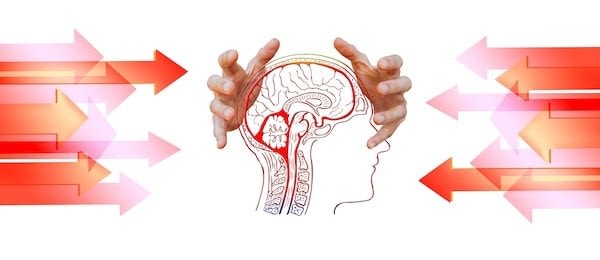 What happens in our minds and our bodies that makes us start running away from problems?
The mental stress and anxiety coupled with the body's physiological response to that stress is what makes us feel like running.
Over time, we're melting down or reaching our boiling point from all the fatigue created by the stress and anxiety. The majority of people have not learned to control stress and anxiety very well, if at all, and so it builds on itself instead of dissipating.
When someone gets to the point of feeling like running away, several things are going on inside their body..
The autonomic nervous system is a control system that acts mostly unconsciously, regulating bodily functions such as heart rate, digestion, respiratory rate, pupillary response, urination, and sexual arousal.
This internal system is the primary mechanism that is in control of the fight-or-flight response, also known as the sympathetic nervous system. The hormones that increase under stress and anxiety are
   Adrenalin
   Cortisol
   Aldosterone
These are the nervous system responses that we all experience when our internal fight or flight response kicks in. It's our adrenal glands and the cortisol and aldosterone that send us running from a scary person, an attacker or that black bear we just ran into while we were casually eating our power bar while hiking out in the woods.
Modern life can throw a ton of stuff on top of us. If we can't learn to say no to all things we don't need, all of those things we really don't want, and take steps to correct a problem as soon as we are confronted with it, we are all going to feel like running away at some point as stress hormones flood our systems.
It's no wonder that so many people we know or have known suffer from chronic stress and anxiety, which we know can cause significant health problems like cardiovascular disease and several different types of mental health issues.
In his article "Avoidance of Anxiety as Self-Sabotage," Edward A. Selby Ph.D. describes this: "One of the most common experiences in life is feeling uneasy about a situation, and the most common reaction to anxiety is to avoid the situation. This avoidance is self-sabotage."
Staying put and not avoiding dealing with the key issues and underlying causes of the problems we've created that are making us contemplate leaving town or running away is the only fix. Period.
Working through all of your problems and resolving all of the critical difficulties that are making you want to run away means that when you are really ready to leave town for a life change or a new life experience in a new location, you'll be starting your new life off with a clean slate. That's a much better way to go.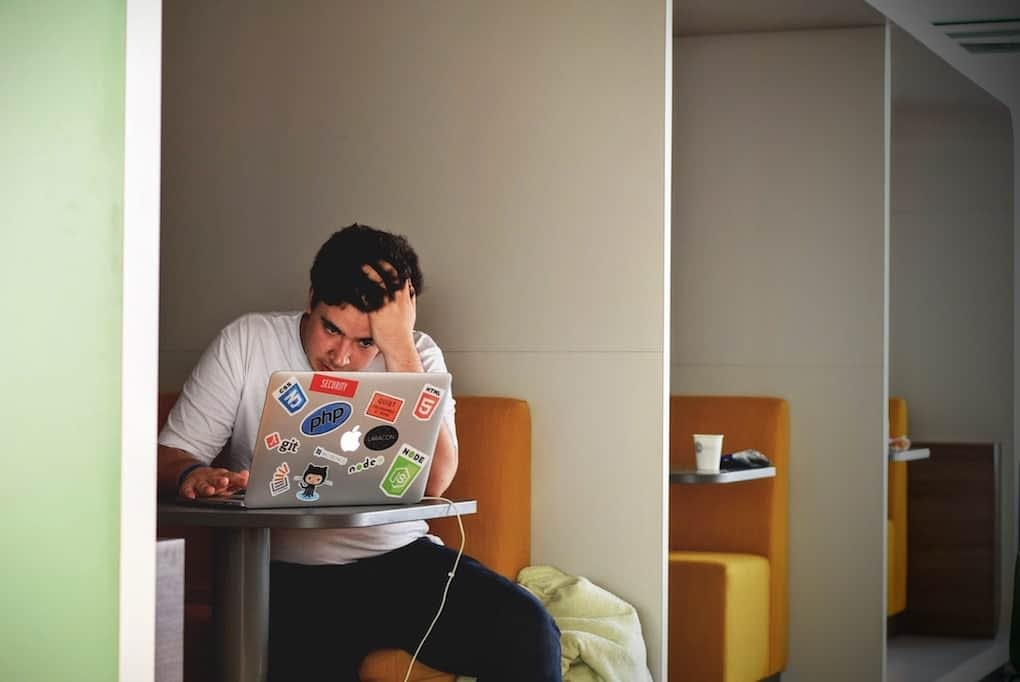 What we can do to control the desire to run away from our problems
The first step to dealing with the problems that are making you want to run is just to stop. Take a breath, sit down and methodically write down each of the significant issues you are dealing with. Come up with some specific things that you think that you might be able to do to address them head-on, peacefully and thoughtfully.
I love this quote from some totally unknown author: "Confrontation needs to occur when it's in my best interest, no matter what the outcome" Okay, well, it's actually a quote from me.
In other words, if you can't live with a situation that does not work for you, you need to fix the problem as soon as possible by confronting the situation head-on and dealing with the critical person or people that are involved.
But here is the key to remember as you approach your problems, no matter what will happen to the other people or parties involved when you do whatever it is (peacefully) that you need to do, you must do whatever is required for you to resolve the problem in a manner that is best for you. When you remember this, you win and so does everyone else too.
Whether they stay or leave, or you decide to stay or go, or you or they decide to end a bad situation or relationship of any kind, it's the best thing possible for everyone, because all of the stress and the anxiety will be over and done with. 
We've got a great post on how being alone and being happy can go hand in hand. 
Even if someone feels they've come out of the situation with the end result being more emotionally impacting for them than you, this is now just a problem and that have and that they need to learn from and not yours. You can only hope that they can. You were strong enough not to run away from the problem and make the change you needed to make.
In most cases, it's a wonderful thing to just check back with someone that has been hurt in some way with some form of a relationship that you've been a party in as there can be a tremendous amount of growth for everyone in allowing the past relationship to become something that is better and more healthy for everyone.
Some people will have a hard time with a separation or changes and it's normal. That's the very reason for this section of the post. Not recognizing and excepting that someone that is unhappy isn't someone that anyone can benefit from in a relationship or working environment for very long. The situation is most likely to get worse.
Everyone should want everyone to be as happy and healthy as possible in the end, right? If someone doesn't want you to be satisfied and tries to keep you in a bad situation, then they should not be in your life.
Quite often, the result of facing or confronting the problem or situation head-on will be very different from the potential outcome that made us so afraid that we felt like running in the first place.
Quite often, everyone understands each other's point of view, and everyone simply makes a bit of adjustment, and the problem is resolved. Life moves on and everyone can breathe and smile again.
Finally, everyone will have a chance to change the situation in some way that will enable all of you to live in peace and move forward. Most often, they can and will make a change to accommodate you. You are more important than you think. 
If they can't, and it won't work, it's time for you to look for another job or another relationship, friend, lover, and just accept that that particular job or those people and relationships are obviously not what's best for you and your life.
You have a life where you are, and there isn't any job or any one person or group of people that is worth displacing or losing all the other terrific things you have in your life now that you can continue to enjoy by staying put right where you are.
Here are some of the best tools you can use to get a handle on your life, lower your stress and anxiety levels and create a happier, healthier, and more balanced, vibrant life.
Meditation
Cognitive Behavioral Therapy
Working with a therapist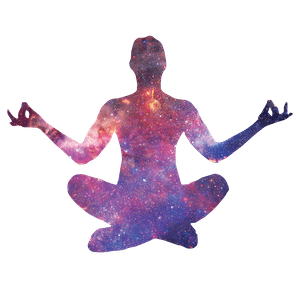 Meditation
We could write an entire article on meditation, so let's just touch on it a bit here. Meditation is a powerful tool that will help you slow down and find a better perspective. It also provides real physical benefits, as slowing one's breathing helps lower stress hormones.
You can learn more about meditation and how it can ease the stress and anxiety in your life, allowing you to more clearly see how to work through the problems and tough situations that you are confronted with here in the calm mind, healthy body meditation guide.
Cognitive therapy
When we get into the rut of avoidance, instead of dealing with our problems thoughtfully, some straightforward and safe yet groundbreaking cognitive therapy practices can be unbelievably effective.
The groundbreaking research in Cognitive Therapy (CT) or Cognitive Behavioral Therapy (CBT) was pioneered by Dr. Aaron T. Beck in the 1960s, while he was a psychiatrist at the University of Pennsylvania. Having studied and practiced psychoanalysis, Dr. Beck designed and carried out several experiments to test psychoanalytic concepts of depression.
The best-selling book by David D. Burns, The Feeling Good Handbook, is a great go-to book to maintain a happy mental balance. There are many great exercises in the book that will be easy to do and easy to grasp. Here is an excerpt from a general question that Dr. Burns answers in his book that really helps to understand cognitive therapy:
Question: "Doesn't cognitive therapy just lead to intellectual change without changing how a person really feels on a gut level?"
Answer: "No. The purpose of cognitive therapy is to transform your emotions and your perceptions of yourself and your life. Providing rationalizations or intellectual excuses for things is not a part of cognitive therapy. The purpose of the treatment is to develop profound feelings of joy and happiness."
You may also learn more about cognitive therapy if you decide to see a therapist to help you get a little more perspective on why your life is at a point where you are feeling like running away from your problems in one way or another.
Conclusion
Running away from our problems is never the right answer. Dealing with those difficult circumstances in our lives head-on is always the best answer to seemingly overwhelming stress and anxiety that would make us contemplate running away from our problems. There are many good reasons that we can find to stay put and just work through any issues we might be facing.
Gratitude is not a topic we directly covered in this post, but it is part of the internal dialog that we need to have when we're trying to work through a tough time or tough situation. When we consider all those beautiful things we will have to leave behind if we run away, we can find the strength to stay and face our problems instead of running. We often touch upon the gratitude we have for the good things in our lives without actually really appreciating them. Writing down a list of things we are grateful for is something we should or could probably do every day.
So when you feel like running away, stop, look inside your heart and soul, decide what it is that you need, and then confront the problem head-on. Make an appointment to talk the situation over with those involved, and make known the things that you need to have in place to move forward. Do this in an appropriate, thoughtful, and peaceful way to make the necessary changes so that you get those things you need in place no matter the outcome.
A good thing to do before any meeting that is going to be stressful for you and others is to hope and pray that everyone involved will come out of the meeting happier and more at peace when it's all said and done.
Make the changes that are needed. You can do it!
Summary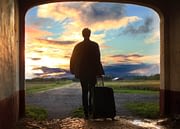 Article Name
Running Away From Problems, People and Life: Why we do it
Description
We've all occasionally felt like we simply need to escape. The reason we sometimes feel like running away from our problems is that when the stress & anxiety...
Author
Publisher Name
Publisher Logo