One life; – A Little Gleam of
Time Between Two Eternities. 
Thomas Carlyle
1795 – 1881
1 Vibrant Life is all about:
Providing content that can assist people when confronted with current life challenges.

Presenting more productive, peaceful, and positive ways to address problematic life challenges that enrich lives and not allow them to spin out of control. 

Stress and anxiety can be overwhelming. Learning to live life in a more present-minded, conscious way. Doing so can help reduce fear, anxiety when significant life disruptions occur.

In these difficult and tumultuous times, we need to maintain a clear understanding of what is

 real 

and what is 

unreal.

Or, simply put, what is true or false. 

Understanding what is essential and most important in our lives

.


Hopefully, the content provided within the 1 Vibrant Life pages can help find more clarity and peace in one's life.
1VibrantLife.com is a participant in the Amazon Services LLC Associates Program, an affiliate advertising program designed to provide a means for sites to earn advertising fees by advertising and linking to Amazon.com. As an Amazon Associate, we earn from qualifying purchases.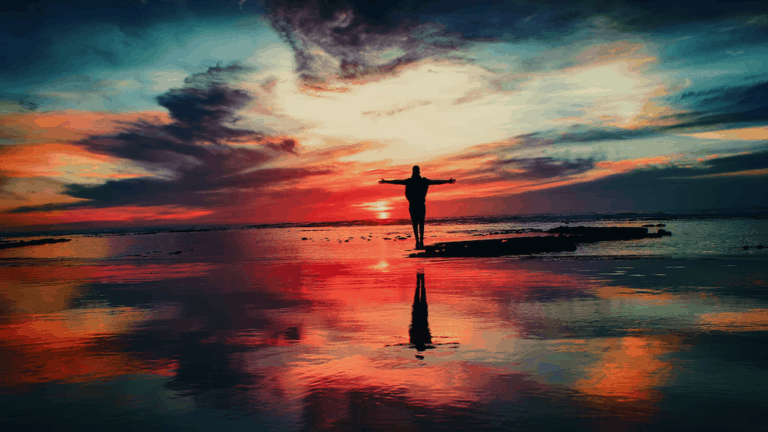 Gain More Confidence, Better Self-Esteem, And Remove Self-Doubt By Overcoming Your Limiting Beliefs! 
Having negative, disempowering thoughts like, I'm not good enough, I'm not smart enough, or I don't have enough money, means you're fighting against your own set of limiting beliefs.
Negative thinking holds you back from experiencing a much happier, more fulfilling, and successful life.
However, you can win this fight!
The first step to overcoming your limiting beliefs is knowing what they are and how you can change them.  
When you start to change just one disempowering, damaging, limiting belief, developed over your lifetime, it will change your life forever!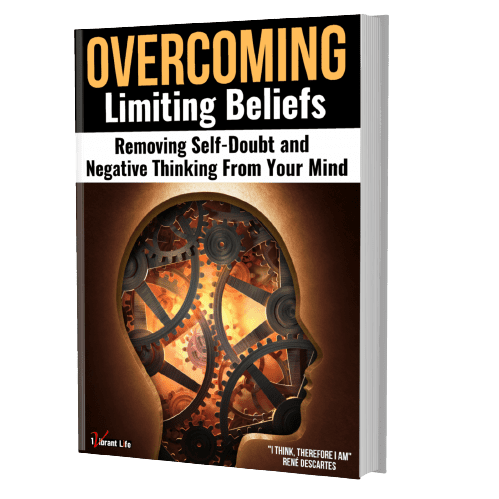 How To Remove Self-Doubt and
Negative Thinking From Your Mind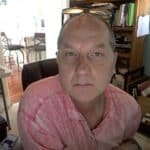 My name is Marty Ward; I'm the creator and publisher of 1-Vibrant-Life.com.
I've had over 35 years of sales and marketing experience in the technology field, and as well, I've experienced some success earlier in life as a musician.
One of the highlights of my earlier music career was a performance with a musical group that I was part of on two of the earliest episodes in the first season of Star Search 84′ with Ed McMahon.
During this time, at the age of 26, and just after the airing of our performances on Star Search, I was in a car accident in Chicago in which I sustained a traumatic brain injury. I suffered what is known as a subdural hematoma which is a type of traumatic brain injury or (TBI).
The significant physical and mental recovery after the accident was, without a doubt, the most challenging and yet the most transformative period in my life.
The experience set me on a lifelong path of self-discovery, spiritual and personal development. 
With the love and support of family and friends and a terrific personal therapist who started me on a Cognitive Behavioral Therapy course, or CBT, I learned how to restart and rebuild my life.
The hope is that this site and its content can provide insight and assistance for those going through a challenging point in their lives. 
Finding the strength to start over when we are knocked down in life and having to re-learn, trust, and believe in ourselves, again, is what a truly successful life is all about.
"Never give in, never give in, never, never, never, never—in nothing, great or small, large or petty—never give in except to convictions of honour and good sense."

"Success in not final, failure is not fatel: It is the courage to continue that counts"

– Winston Churchill
I hope that visitors can discover some new perspectives and maybe a fresh idea on taking that next step in what might be a very long journey back to themselves.
Creating a richer, fuller, and more vibrant life going forward.
Thanks for stopping by!
Marty,
Cetifcations – 
CBTCP – 10-16-2021 
Certification from The Academy of Modern Applied Psychology, in The Transformative Science of Cognitive Behavioral Therapy, CBT.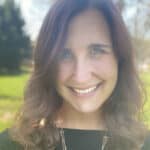 Author, Katelyn Redfoot – 
Katelyn is one of our favorite and talented writers. Katelyn is an independent writer based in North Carolina and holds a Public Relations degree from Appalachian State University. She is a lifelong learner and health and wellness advocate. Katelyn is also a wife, a mom, and a happy, resilient new puppy owner.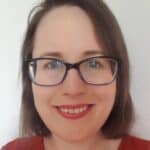 As well as being a superb and very gifted writer here on 1-vibrantlife.com, Claire Law gives us her therapist's perspectives on many of our 1-Vibrant-Life blog posts. 
Claire Law is a practicing Councellor and Psychotherapist in Preston, England, a city in Lancashire in northern England. Claire has a Post Graduate Certificate in Education from Leeds Trinity University College, the United Kingdom, Graduating in 2000. Claire has worked as a High School Teacher for over 16 years and has had significant experience working in the Social Care, Higher Education, and Charity Sectors.
Claire also has a Post Graduate Diploma in Integrative Psychotherapy along with extensive training and certifications in, Domestic Abuse Victims/Survivors – Survivors of Sexual Abuse & Sexual Violence Victims/Survivors – Suicide and Self-Harm training – Expressive Arts Therapy – Gender Variance – Online and Telephone Counselling – and Polyvagal Regulation developed by Stephen Porges, a professor of psychiatry at the University of North Carolina and "Distinguished University Scientist" at Indiana University.