Losing Love: The Life Experience We All Must Learn To Master
Everyone ends up losing love in their life at some point. Most of us will lose someone we thought we could simply never live without. Losing love can be an intensely emotional, painful, gut-wrenching experience. Sometimes this anguish can turn us into horrible people. But it doesn't have to. Hopefully, this article can help you through losing love without losing yourself.
Martin Ward | July 24, 2021
A Therapist's Perspective On Losing Love.
As a Therapist, I've worked with countless people who are experiencing the bitter pain of losing love, left reeling from rejection.
As this article reveals, there's no easy way around the pain of loss after love. But, importantly, there IS a way through losing love.
We are faced with the challenge of venturing through the eye of the storm, through our feelings of grief, abandonment, and fragility. As painful as it is, this offers a chance to connect with ourselves and to grow as a person.
This article helps us consider how we can extend a loving, compassionate kindness towards our own vulnerabilities and our places of pain after the loss of love.
There are plenty of practical tips to help shift and grow a mindset that allows us to master these most challenging of life experiences. 
"Love is never lost. If not reciprocated, it will flow and soften and purify the heart." ―Washington Irving  1783-1859
The Experience of Losing Love
If you're here, you're probably feeling like you need some ideas or guidance because you've lost or are losing love from someone in one form or another, and wondering how to cope with it and move forward. It can be very difficult indeed. 
However, there is a light at the end of this dark tunnel you may find yourself feeling stuck in. 
And that is the amazing ability you have to grow and expand the capacity inside your heart and your soul to love more deeply than you've ever imagined possible. 
Thomas C. Timmreck writes in his abstract on Overcoming the loss of a love: preventing love addiction and promoting positive emotional health,
"Dysfunctional emotional conditions such as distrust, feelings of rejection, loss of self-worth, deep-seated anger, feelings of failure, loss, and an array of other emotional distress and self-defeating behaviors arise in the emotionally hurt person."
Talking with a certified counselor or therapist when the emotional turmoil you're feeling seems overwhelming for you is always the best course of action to take.
There truly is no better experience than going to a professional therapist or counselor and talking about yourself and your feelings.
However, you're here right now, so hopefully, this post can you stay calm, become more aware and more centered, and stay positive about what you're dealing with and how you can keep moving forward.
You will be fine.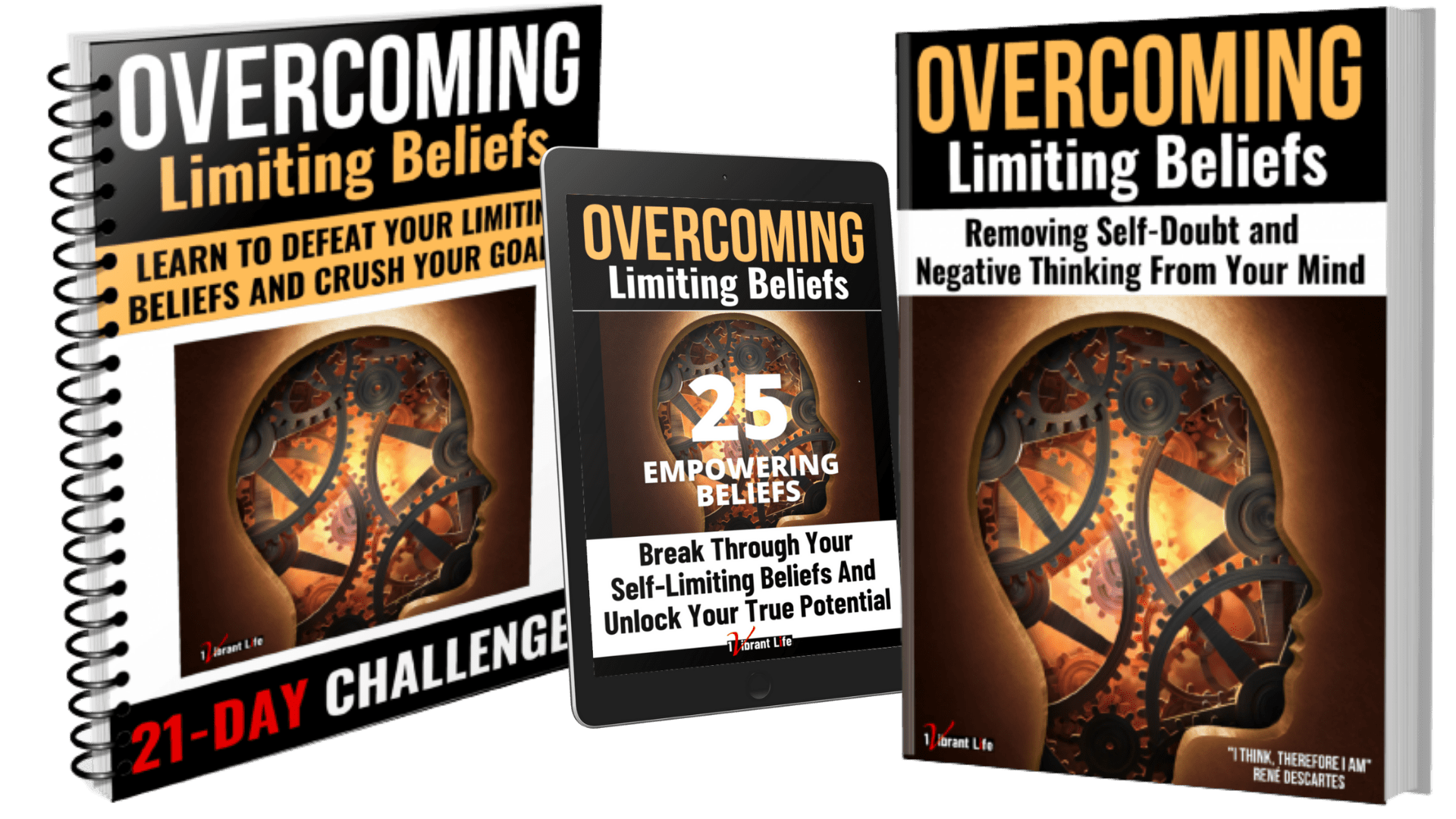 Limited Time Offer
Plus Two FREE Bonus Ebooks
Boost Your Self-Confidence, Self-Esteem, And Self-Image By Identifying And Overcoming Limiting Beliefs
✅  Build More Confidence 
✅  Create Fulfilling Relationships 
✅  Increase Your Self-Esteem
✅  Renew A Passion For Life
✅  Improve Sense Of Well-Being
✅  Turn Self-Doubt into Self-Belief
✅  Reduce Worry, Stress, Anxiety
Mastering the Experience of Losing Love
The key to mastering this very personal and challenging emotional experience of losing love is straightforward, though it isn't easy. You must accept and understand one fundamental fact:
You are only losing the other person's physical presence.
The everyday moment-to-moment physical connection that you have with them in your life. Yes, this is hard, but it's not losing them entirely.
The real love you feel for another person is in your heart and mind, and that will never actually leave you unless you decide to let it.
Continuing to love them and being gentle, empathetic, and compassionate with yourself and with them through the separation process is the best way for them to see the very best in you.
Physical Presence in Losing Love
The person you hold this intense love for has decided that they need to move forward in their life without you in it, perhaps for some time, or perhaps for good.
What you are grieving is the loss of their presence, not the actual loss of love.
It's likely that they indeed still love you in some way, even if it's not how you want them to or think they should.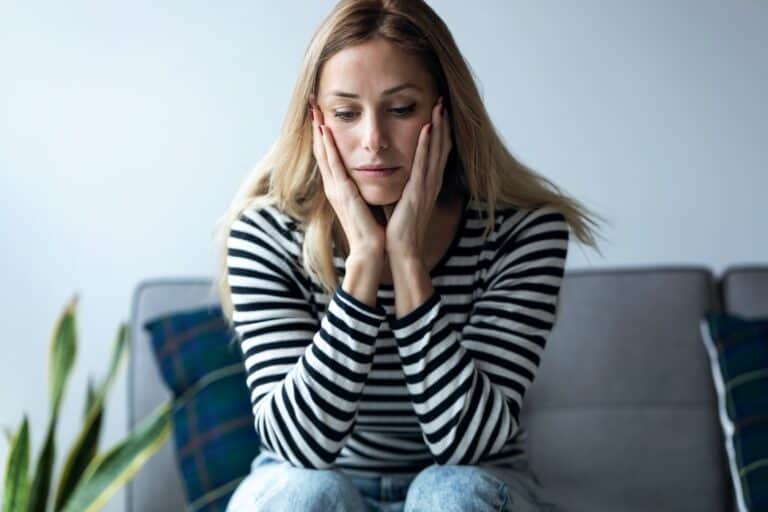 Understanding Real Love
With real, genuine love, someone's actual physical presence is not a requirement.
Love doesn't mean having breakfast, lunch, and dinner with someone every day.
What you're grieving is the texts, phone calls, hugs, kisses, etc. It's emotionally debilitating, and it's what you're trying to maintain a hold of in your life.
Think about that for just a minute. 
When you begin to understand this, you begin to allow the power of the genuine love that you still hold in your heart to start to allow the healing process.
To love them enough to let them go and allow them to live the life they want, with or without you, is the most challenging emotional roller coaster that one can go through as a human being.
It can break the best of us.
However, as you may have already learned, losing love may happen once, twice, or even several times throughout our lives. So, it's a good thing to grow and learn to maintain your perspective on the situational drama that the loss of love can create.
Marianne Williamson writes in her best-selling book A Return to Love,
"Peace stems from forgiveness. Pain doesn't stem from the love we're denied, but rather from the love we deny them."
A Survival Kit for Losing Love
When you experience the loss of intimate love with someone, whether that loss is sudden or gradual, surviving and coming through the experience healthy, happy, and whole means taking care of your life and maintaining the walls you've built.
It doesn't matter if those walls are in the form of a Van down by the river, ala Chris Farley, or a mansion on a hill in Maui. 
Laughter is the best medicine for a broken heart.
If you don't maintain some balance in your life, pay your bills, eat well, and get enough sleep, you may lose the tent or house that's around you.
No one wants that.
So, it would be best if you got some mental tools to keep your life at least financially together.
Yes, it's common to want to throw it all away, but if you're going to sell everything and travel the world, best to do it with a clear mind and a clear sense of yourself and your life.
Here are things to remind yourself of when you're feeling lost yourself.
Write them down and keep them in your pocket, wallet, purse, or as a note on your cell phone, and read them whenever you're having trouble maintaining your calm and balanced state of mind.
Love is internal and emotional. It's not a thing or a person.


Real love won't ever leave you.


Love means loving yourself first.


You were just fine by yourself before this particular love existed.


If your love for this person is real, you want them to be happy, so let them go.


Why would you want to maintain a relationship that is not working for either of you?


Love will find you again.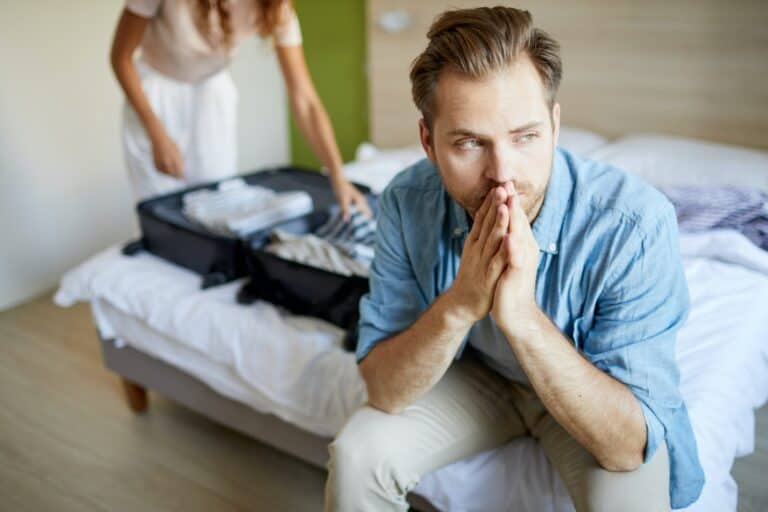 Why Separation When Losing Love is so Hard
For some reason, human beings often try to control a person with whom they've fallen in love.
Control issues lead to tragedies such as domestic violence, of course.
Still, even when we're not setting out to cause harm, our desire for control is the cause for much of the pain and agony experienced in separation and divorce.
Understanding yourself well enough to recognize when you're experiencing this desire is the key to letting go, and letting go is what will allow you to maintain your peace of mind and the love in your own heart. 
By learning to quiet your anxious mind, you can find the space you need to grow into the best version of yourself, the person you want to be for the one you love.
Don't let yourself become the controlling or manipulative person who seems to be hiding just inside you and who your love has possibly seen signs of in the past.
Learning to become more conscious of the love that someone has had for you will help you continue to feel love for them instead of anger or hate.
You will begin to recognize how losing love or, instead, the physical presence of that love isn't actually a loss at all.
It's cementing that love you have for them inside of you and that true love can never leave you unless you let it go—no one can take it from you.
Seeing this type of personal strength and fortitude when letting another person go can end up being very endearing.
Seeing the Other Side of Loss
The most effective way to get past the hurt of losing love is learning to see through to the other side of the pain.
Of course, doing so is challenging because we (or our egos) get so wound up in what we want, don't have, think we need, wish we'd done, and so on that, we simply cannot see the forest for the trees.
It would help if you worked to see the present moment you're living in and your future in a new light.
When you start to do this, you begin to break your ego's hold on you.
The more often you can counteract the overwhelming power of the subconscious ego-mind and become more aware of the beauty and magnificence of the present world around you, the more clearly, you'll be able to see a new, exciting, and unique path for yourself in life.
Taking control of your mind instead of letting your mind control you can be difficult, but the advantages of doing so are enormous.
The premise of the therapeutic process known as cognitive-behavioral therapy (CBT) is straightforward: counter the overactive negative mind thinking with positive thoughts, truths, and realities. 
I like to call this "countering twisted thinking." Despite what some may say, it's not rocket science!
The easiest way to get started is by simply writing down all the wonderful things about yourself, or perhaps the truths about a situation like losing love.
When your mind tells you that everything is terrible, you can read these positive realities or affirmations and counter the irrational negative mind that will readily create havoc in your life if you allow it to.
This straightforward and personally active therapeutic process can ease incoherent fuzzy thinking that can happen when one is emotionally, physically, and mentally overwhelmed.
The negative ego-mind is like a virus. It looks for mental weakness in anyone whose stressed out, overwhelmed, in pain, grief-stricken, emotionally distressed.
That might be you.
The 5 Step Guide for Creating a More Vibrant Life has a section describing and outlining how Cognitive Behavioral Therapy works and how you can begin to use it.
CBT is a process that you can read about, learn and work with on your own without the help of a therapist.
However, talking to a licensed therapist in the mental health field is strongly suggested when going through challenging emotional times.
It may only take a few sessions with anyone in the area of mental health to get you back on track.
How to Move Forward After Losing Love
You can and will get through the pain and anguish that comes from losing love. You may have to do it a few times, or maybe even more than a few, in your life. And this brings up another aspect of the process of moving forward.
You won't find the partner and the love that you need in your life if you're spending all your mental energy on a love that you've lost.
Cue Mick Jagger and the Rolling Stones: "You can't always get what you want, but if you try sometimes, you just might find you get what you need." 
If you keep looking for the same kind of spark that ignites your fire but burns out fast, you'll continue to suffer through losses. Instead, look for the one you want to have long, deep talks with—the one that you know could feel like family, like home. 
There is a section in Marianne Williamson's A Return to Love where she describes a moment when a screaming child is pulled from the arms of an abusive mother.
Stop and think about that for just a second.
It describes all of us pretty well when trying to pull ourselves from a love gone wrong.
We've all been on one side or the other, and most likely both.
So many of us stay, sometimes for way too long a time, in relationships that are untenable, destructive, or abusive in one form or another.
When you are losing love, it does not matter who's doing the pulling away. In the end, both parties suffer. One person may feel the pain and agony before the other but understand that no one leaves love unscathed. 
"No one gets out of this life alive. So, leave a footprint of your choice. You are writing your epitaph. You are writing it now! Life is a process, not a goal. Live it now, or you will miss it! We have time to spend and no time to waste." —Charles Franklin.
Losing love is no different.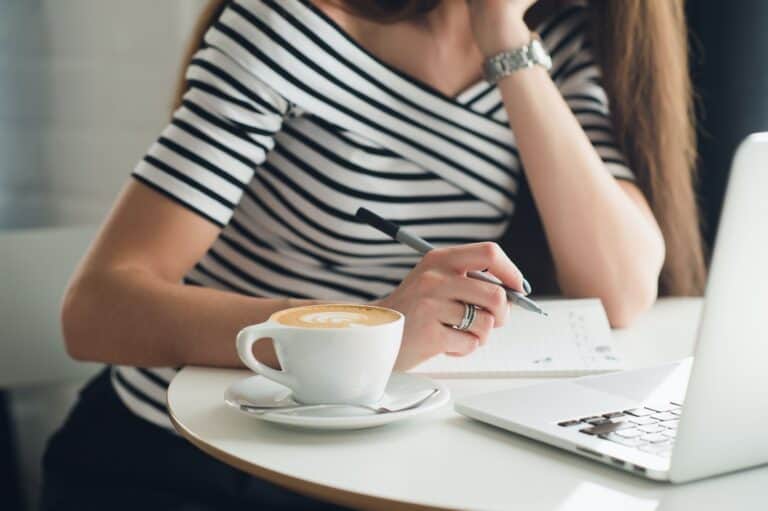 Recognizing the pain for the other partner 
There is one essential part or aspect of losing love that we cannot and should not disregard: the pain of the other person involved.
You may be the one in the most pain in your particular story of lost love.
However, as the quote in the above section states, "no one gets out of this life alive," well, "no one gets out of love unscathed either."
We must have and show some empathy, compassion, and concern for the other person's perspective as the change in a love relationship takes place.
If you're the one leaving, you're probably the one in a more stable frame of mind and can show compassion and concern for the other person with a simple phone call, text, or a letter.
OMG, a handwritten, stamped, and mailed card or letter! WOW!
Yes, those still exist, and I don't know about you, but I still personally have some of those cards and letters saved.
These cards and letters I've saved from past relationships always remind me clearly that I, too, can survive losing love…again.  
Keep whatever form of communication you choose to use sweet and simple but do it because you'll both feel better.
Suppose you're the one that's feeling left behind or jilted by the loss of love.
In that case, you will also feel better with a form of thoughtful and straightforward communication to let the other party, whom, by the way, you honestly and sincerely love, that you are thinking of them and recognize that the separation has not been easy for them either.
Final Thoughts
Losing love is never easy, but it does get more manageable when you take the time to remind yourself that real love exists inside of you and your heart forever, and probably within them as well, even though you might not currently see it or feel it.
That individual you love and that you are losing may be going or gone physically, but the love inside of you never actually leaves you unless you, and only you, let it. 
Don't let it.
Love is the answer, and love is always the answer.
Let them go, let them love again, and allow yourself to find love again too.
You are going to be just fine.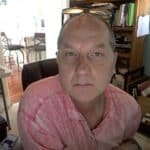 Marty Ward is the creator and publisher of the 1-Vibrant-Life blog. Marty has over 35 years of sales and marketing experience, along with some success as a musician in his earlier years. At the age of 26, Marty was injured in a car accident in which he sustained a traumatic brain injury. This injury and recovery led him down a path of self-improvement, and self-discovery… Learn more on the 1-vibrant-life about us page.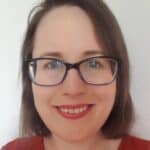 Claire Law is a UK-based Counsellor and Psychotherapist from Preston, Northern England. Claire became a therapist after a career of almost two decades of High School teaching experience. She's also worked extensively in the Social Care and Charity Sectors, and as a Mental Health Advisor in Higher Education. Claire combines her current Psychotherapy practice with freelance writing on Mental Health, well-being, and Psychology topics. She has a passion for Social Justice and environmental causes.
Claire holds a degree from Nottingham University, a Post Graduate Certificate in Education from Leeds Trinity University College, and a Post Graduate Diploma in Integrative Psychotherapy from the University of Central Lancashire. She's completed a wide range of extensive training and certifications in Domestic Abuse, Survivors of Sexual Abuse & Sexual Violence, Suicide and Self-Harm, Expressive Arts Therapy, Gender Variance, Online and Telephone Counselling and Polyvagal Regulation developed by Stephen Porges, a professor of psychiatry at the University of North Carolina and "Distinguished University Scientist" at Indiana University.