The Power and Wisdom of Having Quiet Confidence
The truth about confidence is that it always speaks loudly, regardless of the volume. Having quiet confidence yields power because it means accepting yourself for all the things you are and are not. Quiet confidence means having the wisdom to acknowledge your weaknesses and embrace your mistakes yet able to be confident anyway because you trust your potential.
Katelyn Redfoot / May 25, 2020
A therapist's perspective on the power and wisdom of quiet confidence…
A book that's been highly influential for me in recent years is Susan Cain's Quiet: The Power of Introverts in a World that Can't Stop Talking. The book shines a spotlight on the power and wisdom of the quiet confidence that introverts offer.
Since reading this book, I've come to better understand what this blog makes clear:  quiet confidence is an attractive and powerful asset.
Individuals with quiet confidence take time to respond rather than react, they don't need to create drama to draw attention to themselves. They're confident in their own worth and there's a real strength in that. I've recommended Susan Cain's bestselling book to countless clients now.
This blog offers some practical tips on how to cultivate and develop a quiet confidence, and how to make the most of your skills, gifts, and talents to share your wisdom and power with others as someone with a quiet confidence. 
"With realization of one's own potential and sef-confidence in ones ability, one can build a better world." – Dalai Lama
Why quiet confidence is attractive
Someone with quiet confidence is attractive because they don't feel the need to compare themselves to others to boost their self-esteem.
Quiet confidence is the always most attractive type of confidence because it comes from within, unwavering and unyielding.
You might even say that quiet confidence is the most valid form of someone's confidence because it exists from their internal belief in themselves and their capabilities and their self-worth.
When someone lacks the need for comparison, they are no longer bound by the need to receive validation or by the temptation to base their sense of self-worth on what they do or do not have.
Having quiet confidence means not allowing the idealized lives, bodies, qualities, or material possessions of others to cause a person to question their own.
The spirit and resolve of someone with quiet confidence make them beautiful because they have a steadfast commitment to bettering themselves while remaining confident in their skin through all their trials and tribulations.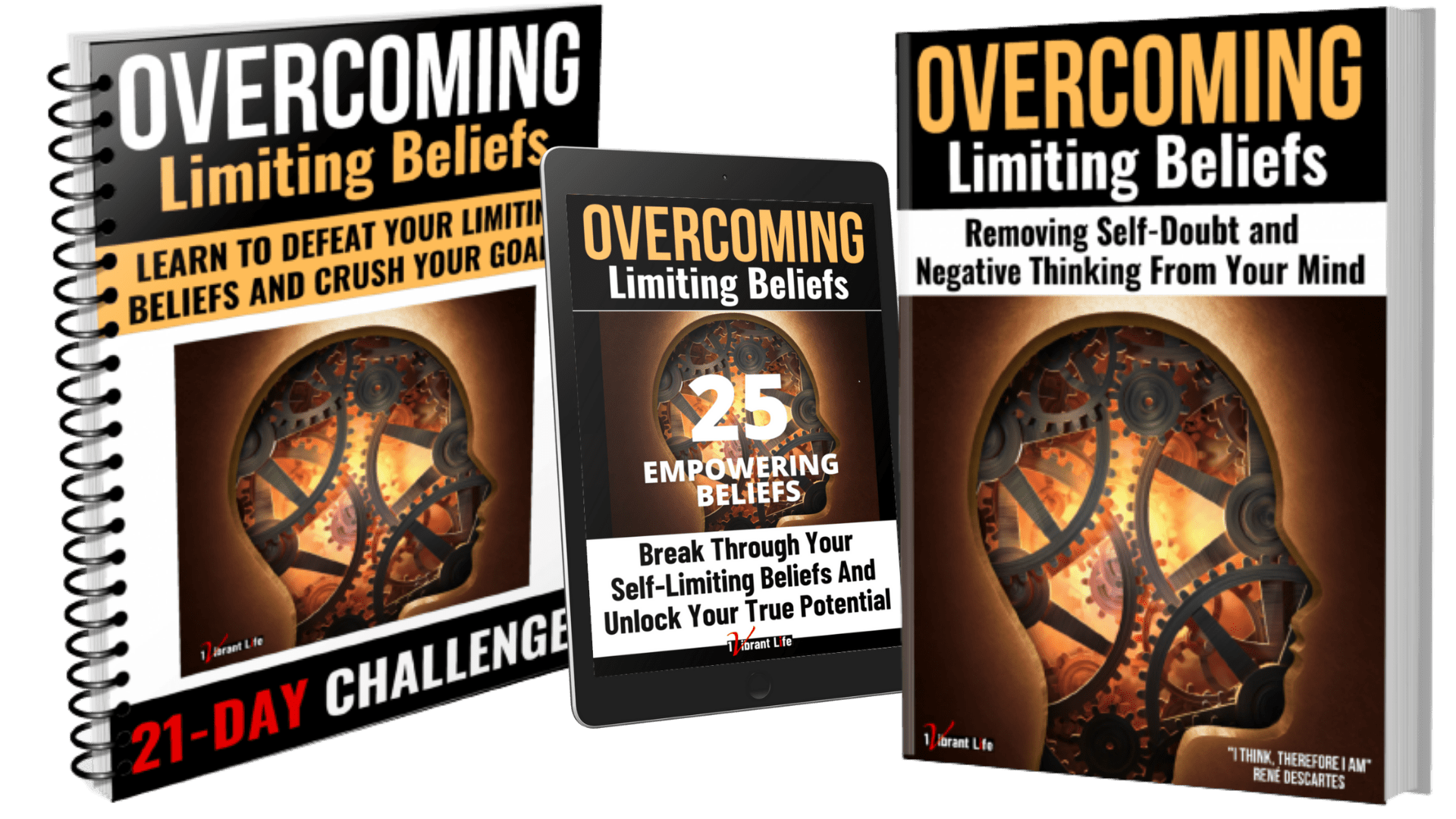 Limited Time Offer
Plus Two FREE Bonus Ebooks
Boost Your Self-Confidence, Self-Esteem, And Self-Image By Identifying And Overcoming Limiting Beliefs
✅  Build More Confidence 
✅  Create Fulfilling Relationships 
✅  Increase Your Self-Esteem
✅  Renew A Passion For Life
✅  Improve Sense Of Well-Being
✅  Turn Self-Doubt into Self-Belief
✅  Reduce Worry, Stress, Anxiety
"Silence is not silent. Silence speaks. It speaks most eloquently. Silence is not still. Silence leads.
It leads most perfectly. Silence awakens the sleeping seeker in me. Silence enlightens the aspiring seeker in me.
Silence fulfills the self-giving seeker in me."
~ Sri Chinmoy
Learning to be quietly confident
Someone with quiet confidence rarely misses an opportunity for self-development or growth.
This is partly because they are confident enough to acknowledge that any opportunity could be theirs for the taking. The other characteristic of the quietly confident person that makes them so opportunistic is that they never shy away from insights that could level up their lives.
If you are learning to be quietly confident, consider embracing some (or all) of the following habits, behaviors, and mindsets:
Focus on personal growth
Direct as much of your focus as possible to your personal growth rather than external validation.
Praise yourself and others
Find ways to give yourself positive feedback. Remember that you do not have to wait to receive this from anyone.
At the same time, praise others. Inspire them to be the best they can be by not prioritizing competition. 
Accept your mistakes and weaknesses
One key to having quiet confidence is trusting that you can face whatever else comes because you have either overcome or learned from all your mistakes and setbacks so far.
Embrace your vulnerabilities as equally as your strengths so that you will not be held back by false self-limiting beliefs.
Practice active listening
When you possess quiet confidence, demonstrating genuine curiosity for another person's life comes naturally because you don't feel you need to hog the limelight.
So, if you are trying to learn how to be quietly confident, practice and prioritize listening over speaking during conversations. (continued)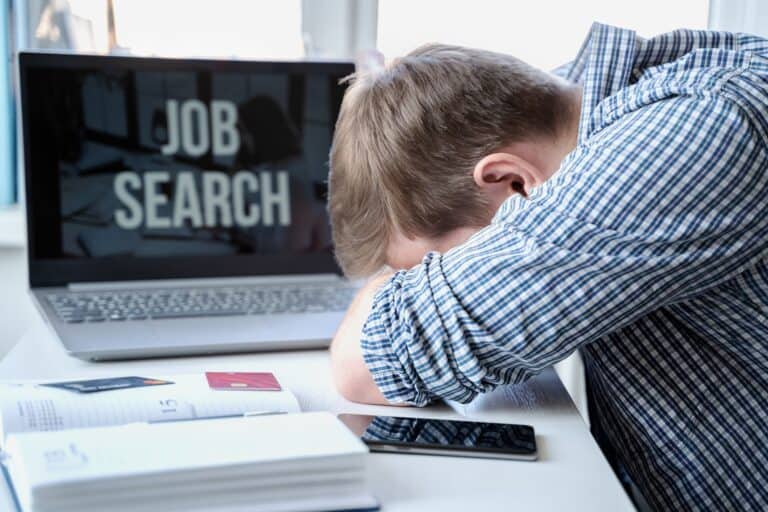 Causes for having a lack of confidence
A lack of confidence can stem from several factors and manifest differently for everyone, but it is helpful to understand your unique causes so you can start cultivating confidence.
Any past life experiences, including the way you were raised, trauma, or childhood bullying, can negatively affect your confidence levels.
When you face adversity at such as young age, feelings of shame or trouble expressing yourself can stay with you through adulthood.
The images we see daily are primarily to blame for engraining our minds from a young age what things like beauty or success should look like. The media strives to call attention to what we lack, and so we grow up aspiring to be something that we are not.
Part of our confidence is lost to knowing that person we've become is not us, and the other part is lost to feeling like we aren't good enough either way. 
Finally, many of us are misinformed about what confidence is. For instance, we tend to believe that confidence is loud, reserved only for those born with it. We often think we must feel confident in order to act confidently when more often than not, it works the other way around.
Building confidence is a conscious effort, and the more quietly confident you become, the more your efforts will speak for you.
Quiet confidence and courage
Confidence is the feeling that you can firmly rely on or trust something or someone. Imagine if that person you trusted wholeheartedly were yourself?
By developing quiet confidence, you develop unshakable confidence that makes you courageous enough to take risks and voice your opinions yet humble enough to admit when you fail or are wrong.
Quiet confidence means you can be modest enough to continue on your path without anyone's recognition but your own.
If you want to learn to develop quiet confidence, become curious about life's possibilities, open yourself up to them, and quietly stay focused on the path you are paving before you.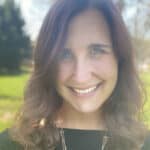 Author, Katelyn Redfoot – 
Katelyn is one of our favorite and talented writers. Katelyn is an independent writer based in North Carolina and holds a Public Relations degree from Appalachian State University. She is a lifelong learner and health and wellness advocate. Katelyn is also a wife, a mom, and a happy, resilient new puppy owner.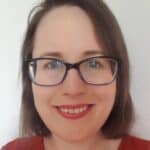 Claire Law is a UK-based Counsellor and Psychotherapist from Preston, Northern England. Claire became a therapist after a career of almost two decades of High School teaching experience. She's also worked extensively in the Social Care and Charity Sectors, and as a Mental Health Advisor in Higher Education. Claire combines her current Psychotherapy practice with freelance writing on Mental Health, well-being, and Psychology topics. She has a passion for Social Justice and environmental causes.
Claire holds a degree from Nottingham University, a Post Graduate Certificate in Education from Leeds Trinity University College, and a Post Graduate Diploma in Integrative Psychotherapy from the University of Central Lancashire. She's completed a wide range of extensive training and certifications in Domestic Abuse, Survivors of Sexual Abuse & Sexual Violence, Suicide and Self-Harm, Expressive Arts Therapy, Gender Variance, Online and Telephone Counselling and Polyvagal Regulation developed by Stephen Porges, a professor of psychiatry at the University of North Carolina and "Distinguished University Scientist" at Indiana University.