moms making money writing online at home
 By M.Ward / March 4, 2018
"The sweetest sounds to mortals given are heard in Mother, Home and Heaven"
– William Goldsmith Brown  1902 – 1982
There are several ways to make money online but becoming a freelance writer is one great way for stay at home moms to increase the income for their families. 
We know that moms give way more than they receive every single day.
Yes, they do receive a fair amount of love and support from their spouses or partners unless of course they're single and alone but still, that love and support are never enough.
Moms also receive a lot of love and perhaps a chore or two from their children each day but really everything in our families and our lives grow outward from our moms.
From their hearts and their souls. Can we all agree on that?
NOTE: The rest of this page, for the most part, is going to be directed squarely at the mom's reading but hopefully everyone here can relate to most of the content in regards to your lives.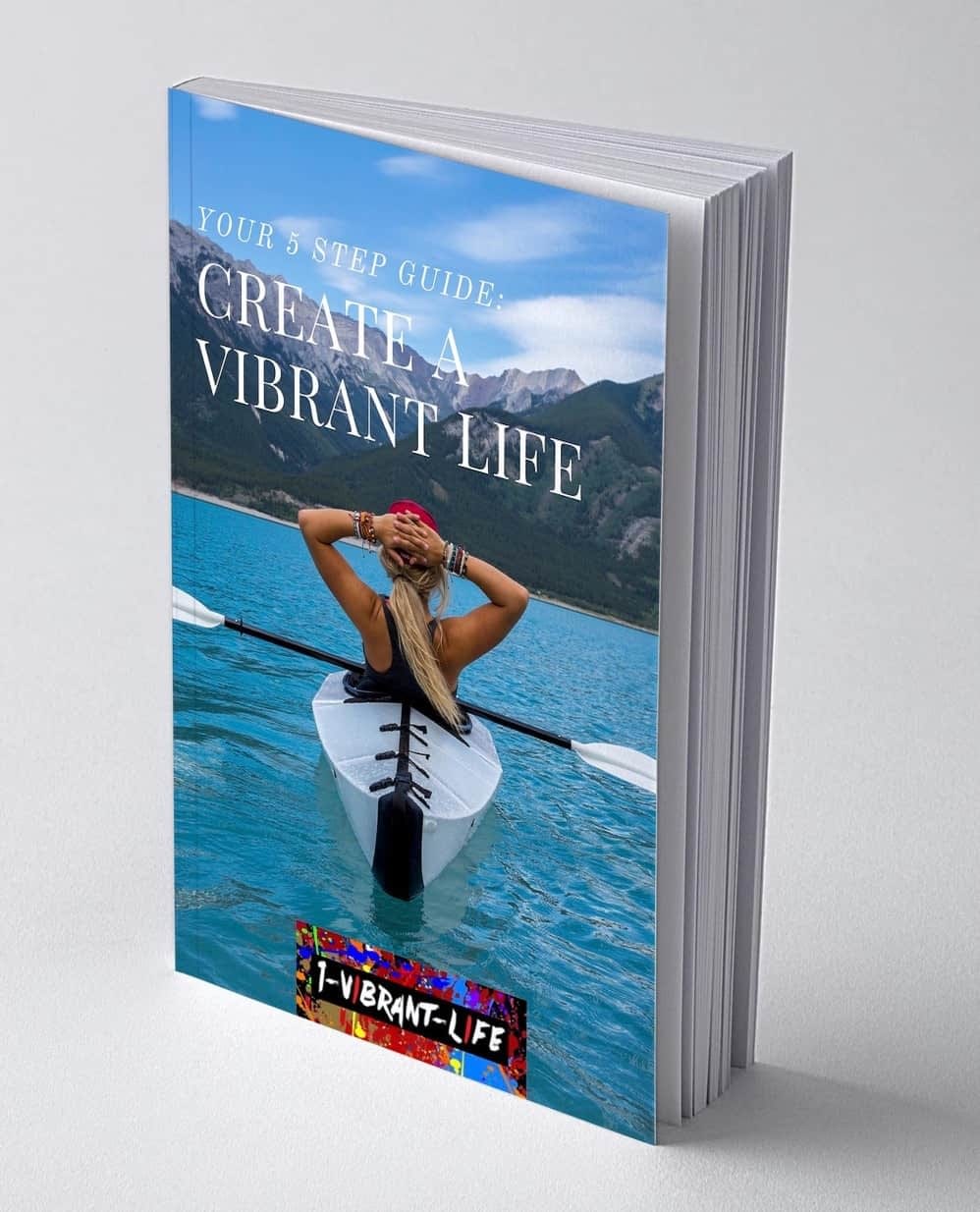 A Daily Morning Ritual For
Creating A More Vibrant Life

FREE 5 Step Daily Guide
Can help overcome negative thinking
Build a strong emotional foundation.
Relieve stress, anxiety, and worry.
Experience life with more self-awareness and clarity. Perfect for these stressful days we're all facing.
But what about you, moms?
It's frequent, in fact, normal that a lot of days you feel exhausted and drained by all the giving.
Also, a lot of the time, you may feel alone even if you have a partner. It may even be safe to say that you will never get back all that you've given.
And yes yes we know that you get so much from all that giving and loving etc. etc. but one mother's day celebration a year is certainly not enough.
I bet we can all agree that we need to celebrate and support moms more every single day.
The best thing for a mom is having a foundation inside, underneath and around you so you can survive and thrive as a mom and as a person.
You need a personal, spiritual, creative, and financial foundation that can support you and lift you up each and every day.
The entire intent for this Website/Blog is to find and present everyone who lands here with some different ideas, pathways, options, opportunities that might assist someone in creating a more successful vibrant life online as well as offline.  
But since moms are the foundation in all of our lives, let's concentrate first on them.
 " Just one thing" the secret of life.
Remember the movie "City Slickers" with Billy Crystal?
There is the scene in the film where Mitch, played by Billy Crystal and Curly, Played by Jack Palance, were riding their horses and talking about life or actually "the secret of life." is " just one thing."
Just one driving force in your life, that allows you to find you're own creative and financial passion.
The "doing" of something or that "one thing" that fills and lifts you up with joy excitement and the eagerness to get up each day and do it all over again.
That's when you are living that 1 Vibrant Life.
When Mitch asked Curly what that one thing was, Curly simply replied, " Well, that's what you need to figure out."
Maybe that "One Thing" for you, can be found right here online.
Because of the fantastic technological and computerized revolution that we've witnessed over the last thirty-plus years, our lives are now completely transformed at work and home.
Everything is faster smarter and smaller, and more and more is being done all online. Now the Internet of things (IoT) is connecting each of us to everything and everyone.
As a result of this computerized, socialized, and mobilized world, we now have the opportunity to create the kind of vibrant, passionate, and abundant lives that our parents could never have even imagined or dreamed of, especially our mothers.
The stay-at-home mom from years gone by had minimal opportunity to bring any significant income into the household if any at all.
Those of us that are living in the 21st. Century, that vibrant, passionate, and abundant lifestyle may be only one website, blog, or an app away.
Once upon a time, stay-at-home moms had the kids to care for along with all of the other household chores while the dads went off to work. Times, of course, were quite different then and generally, one income was sufficient for a family of four or more to thrive.
In today's economy, though, many stay-at-home moms are left in a bind. If she stays at home to care for the kids, the family misses out on a significant chunk of income.
However, if she goes back to work outside the home, then the costs of daycare need to be factored in.
For many stay-at-home moms, these costs far exceed the amount they'd earn working outside the home. This lag in income makes it difficult for many families to get ahead.
That's why many of these moms seek out employment opportunities that they can do from home. 
Unfortunately, though, many of these are MLM scams involving pushy sales techniques, filling out surveys that only earn pennies for hours of effort or even data entry opportunities that are always "too full" even after one qualifies for them.
Legitimate Work-At-Home Money-Making Opportunity.
Here's Just One Idea…
Recently, one stay-at-home mom started spreading the word about an incredible work-from-home opportunity that earned her $500 in her first week just by typing into her computer in part-time hours.
It worked so well that she's sharing how she did it with other moms and even stay-at-home-dads.
"Approximate earnings to date: $10,000, I really appreciate the flexibility this gives me. One great perk is being able to work from home and take a break in the middle of my workday to get in some yoga!" ~ Cherie 
While sharing other types of opportunities is like taking money from your own pocket, the demand for the Freelance Writing field is so high that it continues to explode exponentially with no end in sight.
The opportunity in question? 
Freelance Writing with:
Even for people that aren't magical word wizards, My Freelance Paycheck is the answer for moms that want to earn extra income from home in a real, legitimate, and consistent way. All stay-at-home-moms need to do is be able to type and upload content and the money will come in.
"Since I began freelancing a couple of years ago, I've made over $40,000 and each year my numbers are increasing. I get to set my own schedule, plan vacations when I want, work in my pajamas if I want to, take the weekends off…" ~ Dominica
How Does It Work?
As mentioned, there's no need to be a word wizard here.
No special degrees are required.
No previous professional writing experience is needed.
There's no need for special contacts or anything like that.
This easy-to-use program is designed for even those that have zero experience writing content.
The secret to the success of My Freelance Paycheck is the constant demand. There's so much work to be done typing words for content online that it's virtually endless no matter how many people are doing it.
Companies big and small are diving right into this segment, hiring writers from all corners of the world to fill their online spaces with content because it drives traffic to their sites and more traffic means more sales. They're willing to pay big bucks for it too.
The question now becomes are you willing to type into your computer to snag extra income for your family while the baby sleeps?
If you would like to find out more about this amazing work-from-home opportunity for stay at home moms or even if you're a single mom looking for extra income then Just click here or on the side panel (or below on mobile phones).  
Freedom in Life to Do What You Want. 
As Curly taught us in the movie City Slickers "the ONE thing" is the key to life but finding "the one thing" is up to us right?. Well alrighty then….now what?
If finding "the one thing" that makes us tick is the trick to creating a vibrant life then do we need to find that one career or occupation that we're truly passionate about? Or is it finding peace through religion or spirituality?
Is it making tons of money and then we'll have "the one thing" that will make us happy and fulfilled? I think we can all sort of beginning to answer this question in a general sort of way.
But it maybe there is "one thing" that holds us all back from feeling free and passionate and having that 1-vibrant-life we all would like to have. It's a little four-letter word called fear.
We might best examine the key fear factors in our lives a bit before we all go running off to find. "the one thing".
Perhaps none of us can ever be truly free in life if we are afraid most of the time. No matter what it is that we do that we find passion. 
Because so many of us are racked with fear of some kind like what they think (whoever they are) or we are afraid that what we've done in life is not good enough for us or them (whoever them are 🙂.
I don't know about you but I'm a really good critic for myself and what I do and if I had forever to do most things then it would probably take forever to do them. Perfectionist beware because it's never quite right, is it?
All of us need to learn how to overcome fear. Living with fear is truly the death of us all and you don't have to be a Ph.D. to figure that out. You do however have to grow into not being afraid and that starts with another small word and its faith.